Attention A T users. To access the menus on this page please perform the following steps. 1. Please switch auto forms mode to off. 2. Hit enter to expand a main menu option (Health, Benefits, etc). 3. To enter and activate the submenu links, hit the down arrow. You will now be able to tab or arrow up or down through the submenu options to access/activate the submenu links.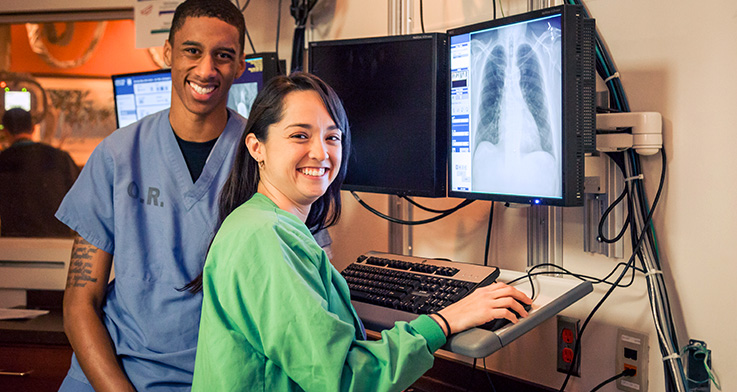 Laborer
Apply Now
Job ID JP-16-GBA-1780947-BU
Announcement Number:
JP-16-GBA-1780947-BU
Department:
Department Of Veterans Affairs
Agency:
Veterans Affairs, Veterans Health Administration
Position Info:
Full Time
Location(s):
Houston, TX
Open Period:
2016-09-06 to 2016-09-26
Overview
Who May Apply
Current, Competitive Service Federal employees and individuals eligible under special hiring authorities, such as reinstatement, VEOA, VRA, persons with disabilities (Schedule A), and Excepted Service employees covered under an Interchange Agreement.
Appointment Duration
Permanent
Job Status
Full Time
Agency Marketing Statement
Vacancy Identification Number (VIN) 1780947
Job Summary
OUR MISSION:  To fulfill President Lincoln's promise - "To care for him who shall have borne the battle, and for his widow, and his orphan" - by serving and honoring the men and women who are America's Veterans. How would you like to become a part of a team providing compassionate care to Veterans?
As a VA professional, your opportunities are endless. With many openings in the multiple functions of VA, you will have a wide range of opportunities and leadership positions at your fingertips. Not only is it the largest, most technologically-advanced integrated health care system in the Nation, but we also provide many other services to Veterans through the Benefits Administration and National Cemeteries. VA professionals feel good about their careers and their ability to balance work and home life. VA offers generous paid time off and a variety of predictable and flexible scheduling opportunities. For more information on the Department of Veterans Affairs, go to http://www.vacareers.va.gov.
Special Employment Consideration: VA encourages persons with disabilities to apply, including those eligible for hiring under 5 CFR 213.3102(u), Schedule A, Appointment of persons with disabilities [i.e., intellectual disabilities, severe physical disabilities, or psychiatric disabilities], and/or Disabled veterans with a compensable service-connected disability of 30% or more. Contact the Agency Contact on the last page of the JOA if you need information on how to apply under the appointment authority via the Selective Placement Coordinator.
For more information on the "Who may apply" eligibility requirements, please refer to the  OHRM Status Candidates and Other Candidate Definitionsdocument.
Key Requirements
You must be a U.S. citizen to apply for this job.
Subject to a background/suitability investigation.
Designated and/or random drug testing may be required.
Selective Service Registration is required for males born after 12/31/1959.
Duties
Major Duties
This full-time, permanent position is located at the Michael E. DeBakey VA Medical Center in Houston, Texas, in the Facilities Management Service Line (Projects Section/Construction Team). The incumbent is responsible for assisting other crafts, such as plumbers, painters, and carpenters, in new construction, remodeling, repairs, and installation of new equipment. Specific duties include, but are not limited to:
-Performing demolition work
-Moving tools, equipment, and materials to and from work sites
-Assisting with hanging doors and cabinets
-Assisting with minor plumbing and painting duties
-Emptying heavy trash into appropriate receptacles
-Cleaning tools and equipment
-Maintaining shop and storage areas
Work Schedule:  Tuesday-Saturday, 3:30pm-12:00am; Alternate work schedule not available
Position Description Title/PD#:  Laborer/3354-A
Qualifications And Evaluation
Qualifications
EXPERIENCE: A specific length of training and experience is not required, but you must show evidence of training or experience of sufficient scope and quality to demonstrate your ability to do the work of this position. Claims of specialized experience demonstrating that you possess the knowledge, skills, and ability to perform the duties of this position must be supported by detailed descriptions of such on your resume. Applicants will be rated in accordance with the OPM Qualification Standard Handbook X-118C (www.opm.gov/qualifications/x-118c).
Experience refers to paid and unpaid experience, including volunteer work done through National Service programs (e.g., Peace Corps, AmeriCorps) and other organizations (e.g., professional, philanthropic, religious, spiritual, community, social, student). Volunteer work helps build critical competencies, knowledge, and skills and can provide valuable training and experience that translates directly to paid employment. You will receive credit for all qualifying experience, including volunteer experience.
SCREEN-OUT ELEMENT: Your qualifications will first be evaluated against the prescribed screen-out element identified in the occupational questionnaire. Applicants meeting the minimally-acceptable level on the screen-out element will be rated on the other job elements. Those who do not will be rated ineligible and eliminated from consideration. The screen-out element for this position is: Ability to do the work of this Laborer position without more than normal supervision.
JOB ELEMENTS: Those who meet the minimally-acceptable level on the screen-out element will next be evaluated on each of the following job elements:
-Knowledge of work practices related to the position
-Ability to interpret instructions and specifications
-Ability to identify, use, and maintain tools, equipment, and materials
-Ability to perform the duties of the position with dexterity and safety
Education
Requirements
PHYSICAL REQUIREMENTS: The work requires lifting and carrying items weighing up to 50 pounds, as well as standing, bending, pushing, pulling, and climbing.
WORKING CONDITIONS: Work is performed both inside and outside, including in dirty/dusty areas, and it may involve working in cramped, close, and strenuous positions. Due to the nature of the work and the types of equipment used, the incumbent is required to exercise continual care and attention to avoid accidents and finish work properly. He/she shall wear personal protective equipment when needed.
Evaluations
IN DESCRIBING YOUR EXPERIENCE, PLEASE BE CLEAR AND SPECIFIC. WE CANNOT MAKE ASSUMPTIONS REGARDING YOUR EXPERIENCE.
Your resume and supporting documentation will be verified. Please follow all instructions carefully. Errors or omissions may affect your rating or consideration for employment.
Note: Eligible applicants who meet the minimally-acceptable level on the screen-out element and the other job elements, based on their questionnaire answers, will next be evaluated by a panel of subject matter experts. The panel will review applicants' supporting documentation to ensure it supports their questionnaire answers. If it does not, the panel will adjust ratings accordingly. The best qualified applicants for the position will be referred on to the selecting official, for further consideration, after the panel review.
How To Apply Information
How To Apply
All applicants are encouraged to apply online.
To apply for this position, you must complete the View Occupational Questionnaire and submit the documentation specified in the Required Documents section below.
The complete application package must be submitted by 11:59 PM (EST) on Monday, September 26, 2016 to receive consideration.
1. To begin, click Apply Online to create a USAJOBS account or log in to your existing account. Follow the prompts to select your USAJOBS resume and/or other supporting documents and complete the occupational questionnaire.
2. Click the Submit My Answers button to submit your application package.
NOTE: It is your responsibility to ensure your responses and appropriate documentation are submitted prior to the closing date.
To verify your application is complete, log into your USAJOBS account, https://my.usajobs.gov/Account/Login, select the Application Status link, and then select the More Information link for this position. The Details page will display the status of your application, the documentation received and processed, and any correspondence the agency has sent related to this application. Your uploaded documents may take several hours to clear the virus scan process.
To return to an incomplete application, log into your USAJOBS account and click Update Application in the vacancy announcement. You must re-select your resume and/or other documents from your USAJOBS account, or your application will be incomplete.
Required Documents
All applicants are required to submit the following supporting document type(s):
   ·OF-306
   ·Resume

Applicants may also submit the following supporting document type(s),which may not be required for all applicants:


   ·Cover Letter
   ·DD-214
   ·Other
   ·Other Veterans Document
   ·SF-15
   ·SF-50
   ·Transcript

Please use this checklist to ensure you have included other documents required for your application, such as documentation to support Veterans' Preference claims or ICTAP/CTAP documentation (for displaced Federal employees). You will not be contacted for additional information.

Veterans' Preference:  When applying for Federal Jobs, eligible Veterans should claim preference for 5pt (TP), 10pt (CP/CPS, XPP, XP), or Sole Survivor Preference (SSP) on the Occupational Questionnaire, in the section(s) provided. They must also provide a legible copy of their DD-214(s) indicating character of service, an SF-15 (if claiming 10pt preference), and a disability certification (if applicable) or, if you are currently serving on active duty and are expected to be released or discharged within 120 days, official documentation related to your active duty service which reflects the dates of service, character of service (honorable, general, etc.), and date of impending separation. Documentation is required for eligibility verification.

Faxing Applications or Supporting Documents: You are encouraged to apply online. Applying online will allow you to review and track the status of your application. If you are unable to apply online or unable to upload your supporting documents to your online application, follow the directions located at the following site: Fax Options. The Vacancy ID of this job opportunity announcement is 1780947.

NOTE: If you applied online and your application is complete, do not fax the paper application (1203FX) as this will overwrite your prior online responses and may result in you being found ineligible.
What To Expect Next
After we receive application packages (including all required documents) and the vacancy announcement closes, we will review applications to ensure qualification and eligibility requirements are met. During our review, if your resume and application package do not support your questionnaire answers, we will adjust your rating accordingly. After the review is complete, a referral certificate(s) is issued, and applicants will be notified of their status by e-mail. Referred applicants will be notified of such and may be contacted directly by the hiring office for an interview. All referred applicants receive a final notification once a selection decision has been made.
You may check the status of your application at any time by logging into your USAJobs account and clicking on "Application Status." For a more detailed update of your status, click on "more information." Information regarding applicant notification points can be found in the USAJobs Resource Center.
Benefits And Other Information
Benefits
VA offers a comprehensive benefits package. This link provides an overview of the benefits currently offered: http://www.vacareers.va.gov/why-choose-va/benefits/index.asp.
VA supports the use of telework as a way to help attract and retain talented individuals in public service, increase worker productivity, and better prepare the agency to operate during emergencies. This position may be authorized for telework. Telework eligibility will be discussed during the interview process.
Other Information
The Interagency Career Transition Assistance Plan (ICTAP) and Career Transition Assistance Plan (CTAP) provide eligible displaced Federal competitive service employees with selection priority over other candidates for competitive service vacancies. To be qualified, you must submit appropriate documentation and be found well-qualified (have a final rating of 85 or more before any Veterans preference points) for this vacancy. Information about ICTAP and CTAP eligibility is on OPM's Career Transition Resources website.
It is the policy of the VA to not deny employment to those who have faced financial hardships or periods of unemployment.
This job opportunity announcement may be used to fill additional vacancies.
Apply Now
return to top