Attention A T users. To access the menus on this page please perform the following steps. 1. Please switch auto forms mode to off. 2. Hit enter to expand a main menu option (Health, Benefits, etc). 3. To enter and activate the submenu links, hit the down arrow. You will now be able to tab or arrow up or down through the submenu options to access/activate the submenu links.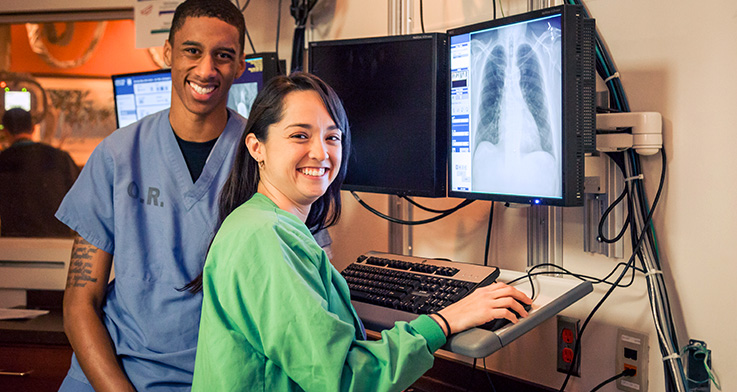 Clinical Pharmacist Specialist (Mental Health)
Apply Now
Job ID VHA-519-16-NR1791663mhr
Announcement Number:
VHA-519-16-NR1791663mhr
Department:
Department Of Veterans Affairs
Agency:
Veterans Affairs, Veterans Health Administration
Position Info:
Full Time
Location(s):
Big Spring, TX
Open Period:
2016-08-31 to 2016-09-30
Overview
Who May Apply
United States Citizens
Appointment Duration
Permanent
Job Status
Full Time
Agency Marketing Statement
Vacancy Identification Number (VIN) 1791663
OUR MISSION: To fulfill President Lincoln's promise – "To care for him who shall have borne the battle, and for his widow, and his orphan" – by serving and honoring the men and women who are America's Veterans. 
Job Summary
The West Texas VA Health Care System (WTVAHCS) provides a variety of patient care services, with state-of-the-art technology as well as offering numerous educational programs. Outpatient services include: Ambulatory Care, Mental Health, Women's Health, Transition and Care Management, Home Based Primary Care, Tele-Health, Anticoagulation Clinics, Ophthalmology,  and Dentistry.  Skilled nursing care and acute rehabilitation is provided in the Community Living Center, with specialty referrals to other VISN 17 facilities and community services. Staffed with approximately 600 employees, the facility serves counties in West Texas and New Mexico area, with a Veteran population of approximately 57,000. The WTVAHCS is part of the VA Heart of Texas Health Care Network, VISN 17 and is centrally located at the crossroads of Interstate 20 and Highway 87 in Big Spring, Texas with Community Based Outpatient Clinics (CBOC's) located in Abilene, Odessa, San Angelo, Ft. Stockton, Texas and Hobbs, New Mexico.
Big Spring, "The Crossroads of West Texas" is home of the newly restored historic "Settles Hotel", "The Spring", and home of the National Championship Howard College Hawks Basketball and Baseball teams. With a growing economy, our city has many new businesses locating in the area offering more shopping and family orientated attractions. Big Spring is centrally located within driving range of the following communities Midland, Odessa, San Angelo, Abilene, and Lubbock, Texas.
Note: The Professional Standards Board (a peer-review group) will review the selected candidate's education and experience and recommend the grade and step at which the candidate will be placed.  The salary is based on the grade and step approved for the selected candidate.
The incumbent for this position may be eligible to apply for the Education Debt Reduction Program if Funding is available. Please contact Human Resources at this medical center and speak with the Education Debt Reduction Program Coordinator for additional information.
Recruitment/Relocation Incentive Maybe authorized for this position. Please note: This is not moving expenses. If incentive is approved, it comes with a 2 year service agreement and is not paid out until incumbent is employed with facility.
Key Requirements
Must pass pre-employment examination
Must be proficient in written and spoken English
Designated and-or Random Drug Testing required
Background and-or Security Investigation required
Selective Service Registration is required for males born after 12/31/1959
Duties
Major Duties
VA encourages persons with disabilities to apply.The health related positions in VA are covered by Title 38, and are not covered by the Schedule A excepted appointment authority.
This announcement is not intended to cover all the duties, responsibilities or qualifications of this position. The Mental Health Clinical Pharmacy Specialist is a licensed pharmacist. The incumbent is responsible for providing pharmaceutical care to patients seen in the mental health setting. The primary responsibility of the Clinical Pharmacy Specialist is the provision of evidence-based pharmaceutical care service through direct care with patients and consultation with other providers on their team. This pharmacist promotes and manages drug therapy based on current clinical knowledge that is consistent policies and guidelines established at the National, VISN, and local levels. The incumbent strives to consistently provide pharmaceutical care to patients and practice, works independently under their scope of practice defined by the medical center to directly care for patients, provides back-up for all pharmacist function within the pharmacy.
Clinical:
   •   Reviews and evaluates request for non-formulary and restricted drugs for appropriateness and    
       compliance with established criteria where applicable
Functions independently under scope of practice as defined by the medical center to provide pharmaceutical care to patients the includes but is not limited to the following: Initiating, modifying or discontinuing medication therapy, ordering labs and other tests to help determine efficacy or toxicity of medications, designing, implementing, assessing, monitoring and documenting therapeutic plans utilizing best evidence or VHA and/or West Texas VA HCS guidelines.

Is actively involved in reviewing patient medication regimens for clinical effectiveness, drug selection, dosing, contraindications, side effects, potential drug interactions, and therapeutic outcomes as required.Communicates findings with prescribers and provides appropriate alternatives to current treatment plans as needed.

Is able to apply knowledge of normal laboratory values in the evaluation of patient care and recognizes significant abnormalities.
Has expertise in the principles of clinical pharmacokinetics and pharmacodynamics and is knowledgeable and able to make dose adjustment recommendations based on objective laboratory findings.

Reviews and implements pharmacotherapy and treatment guidelines with providers. Works collaboratively with clinic providers to provide pharmaceutical care to selected patients as outlined by best evidence, VHA and WTVAHCS clinical practice guidelines.Clinical activities include histories, evaluations, outlining and executing, and monitoring pharmacotherapeutic treatment plans utilizing the most effective, least toxic and most economical medication treatments.
Documents Clinical interventions and therapeutic plans accurately in CPRS in a timely and professional manner as appropriate.
Has a good working knowledge of information resources, both written and electronic.Uses appropriate references to research drug information.
Education:
Involved in educational activities, providing in-service, intra-service or other presentations.

Educates patients on the safe and appropriate use and care of their medications.
Serves as an effective preceptor directing and supervising pharmacy students as assigned.
Assists in the development, enhancement and operation of student training programs.
Participates in activities of interdisciplinary training and in-servicing of medical staff, nursing staff, residents, students and other allied health professionals at WTVAHCS as required.
Administrative:
Assist in planning and implementing of Pharmacy Quality assurance activities.Serves on committees requiring pharmacy input.
Assist in the operation of all areas of Pharmacy Service including distribution and clinical work in other areas (e.g, medication order review and verification, patient counseling, inpatient staffing and filling prescriptions if needed)
Work Schedule: Monday thru Friday 8:00am to 4:30pm 
Title: Clinical Pharmacy Specialist (Mental Health)
***This position is open until filled. Applications will be reviewed every 15 calendar days.***
Qualifications And Evaluation
Qualifications
BASIC REQUIREMENTS: 
Education
Graduate of a degree program in pharmacy from an approved college or university.  The degree program must have been approved by the American Council on Pharmaceutical Education (ACPE), or prior to the establishment of ACPE, have been a member of the American Association of Colleges of Pharmacy (AACP).  Verification of approved degree programs may be obtained from the American Council on Pharmaceutical Education, 311 West Superior Street, Suite 512, Chicago, Illinois 60610-3537 Phone: (312) 664-3575), or through their Web site at:  http://www.acpe-accredit.org/.
Licensure.  Full, current and unrestricted license to practice pharmacy in a State, Territory, Commonwealth of the United States (i.e., Puerto Rico), or the District of Columbia.  The pharmacist must maintain current registration if this is a requirement for maintaining full, current, and unrestricted licensure.  A pharmacist who has, or has ever had, any license(s)revoked, suspended, denied, restricted, limited, or issued/placed in a probationary status may be appointed only in accordance with the provisions in chapter 3, section B, paragraph 16 of this part.
NOTE:  Individuals who have or have had multiple licenses and had any such license revoked for professional misconduct, professional incompetence or substandard care, or who surrendered such license after receiving written notice of potential termination of such license by the State for professional misconduct, professional incompetence, or substandard care, is not eligible for appointment to the position unless such revoked or surrendered license is fully restored. 38 U.S.C. § 7402(f).  Effective November 30, 1999, this is a requirement for employment.  This requirement does not apply to licensed pharmacists on VA rolls as of that date, provided they maintain continuous appointment and are not disqualified for employment by any subsequent revocations or voluntary surrenders of State license, registration or certification.
Preferred Experience:
Doctor of Pharmacy (Pharm.D) degree

Completion of a PGY2 Mental Health residency

Clinical and prescribing experience working with psychiatric patients suffering from a variety of disorder
Creditable Experience:
(a) Knowledge of Current Professional Pharmacy Practices. To be creditable, the experience must have required the use of knowledge, skills, abilities and other characteristics associated with current professional pharmacy practice. The experience or education must demonstrate current professional practice. This may be evidenced by one or more of the following during the 3-year period prior to appointment:
1. The equivalent of 1 year of active professional practice. Active professional practice means paid/non-paid employment as a professional pharmacist as defined by the appropriate licensing board; or
2. In addition to a full, current and unrestricted license, annual completion of a minimum of 15 continuing education units (CEUs) recognized by ACPE, or as required by the licensing authority by which the pharmacist is licensed; or
3. A Master's or Ph.D. degree in pharmacy or a related health care field.
(b) Crediting Residency and Fellowship Training as Experience
1. Pharmacy degree programs have changed over time from the traditional bachelor's 4-year degree to the 6-year Pharm.D. or formal post-baccalaureate (Pharm.D.) hospital oriented degree program as recognized by the American Council on Pharmaceutical Education (ACPE). This change impacts the entry level for placement when compared to traditional two-grade level qualification standards for other occupations.
2. After completing the degree requirements, many pharmacists seeking hospital positions complete a 1-year PGY-1 (and occasionally a 1-year PGY-2) clinical pharmacy residency program or a 2–year pharmacy fellowship program (particularly those pharmacists interested in research positions). This post-degree training is creditable as experience on a year-for-year basis (e.g., completion of a Pharm.D. degree and 1-year clinical residency is qualifying for GS-12; completion of a Pharm.D. degree and a
2-year fellowship is qualifying for GS-13).
3. A residency accredited by the American Society of Health-System Pharmacists (ASHP) does not include internships which are shorter training programs designated to meet the requirements of boards of pharmacy for licensure. Residencies may be substituted for experience on a year-for-year basis. There are two levels of residency. The Post Graduate Year 1 (PGY1) is a general practice residency. The Post Graduate Year 2 (PGY2) residencies are in specialized areas of pharmacy practice (preferably in Mental Health).
4. Fellowship programs are typically 2-year VA training programs in a specialized area of clinical practice. Applicants for these programs usually possess a Pharm.D. or an equivalent degree and have completed an accredited clinical or specialized residency (or both). Training as a fellow may substitute for creditable experience on a year-for-year basis.
(c) Quality of Experience. Experience is only creditable if it is post-licensure experience as a professional pharmacist directly related to the position to be filled. Qualifying experience must also be at a level comparable to pharmacy experience at the next lower level.
NOTE: Experience as a Graduate Pharmacist is creditable provided the candidate was used as a professional pharmacist (under supervision) and subsequently passed the appropriate licensure examination.
(d) Part-time Experience. Part-time experience as a professional pharmacist is credited according to its relationship to the full-time work week. For example, a pharmacist employed 20 hours a week, or on a 1/2-time basis, would receive 1 full-time work week of credit for each 2 weeks of service.
(2) Board Certification. Board certification recognized by the American Pharmaceutical Association's Board of Pharmaceutical Specialties or the American Society of Consultant Pharmacists is awarded based on successful completion of a validated exam. Individuals usually have multiple years of experience prior to successful completion of the Exam. Certified Diabetic Educators (CDE) awarded by the National Certification Board for Diabetic Education is considered an equivalent board certification.
(3) Certificate Programs in Pharmacy. Only accept certifications accredited by the Accreditation Council for Pharmacy Education (ACPE). The ACPE recognizes accredited specialized treatment programs in disease state management that meet the criteria established. They teach specialized skills in disease management and may be considered when setting the entry step of the individual.
IN DESCRIBING YOUR EXPERIENCE, PLEASE BE CLEAR AND SPECIFIC. WE MAY NOT MAKE ASSUMPTIONS REGARDING YOUR EXPERIENCE.
Education
GRADE DETERMINATIONS: GS-13 Pharmacist
(a) Experience. Completion of the equivalent of 1 year of creditable experience at the next lower grade level which is directly related to the position to be filled or completion of a 1 year post-Pharm.D. ASHP accredited Residency.
(b) Assignments. Candidates at this grade level are to be in one of the following assignments:
1. Clinical Pharmacist. A Clinical Pharmacist spends significant time in Clinical Practice
(> 25percent). Examples of practice sites include but are not limited to: medicine, surgery, psychiatry, neurology, spinal cord injury, primary care, ambulatory care including open pharmacy, rehabilitation medicine, geriatrics, medical research and others recognized by the professional standards board.
Demonstrated KSAs. In addition to the experience requirements and KSAs at the GS-13 level, pharmacists at this grade level must demonstrate the following KSAs:
1. Ability to communicate orally and in writing to persuade and influence clinical and management decisions.
2. Expert understanding of regulatory and quality standards for their program area.
3. Ability to solve problems, coordinate and organize responsibilities to maximize outcomes in their program area or area of clinical expertise.
4. Expert knowledge of a specialized area of clinical pharmacy practice or specialty area of pharmacy.
5. Advanced skill in monitoring and assessing the outcome of drug therapies, including physical assessment and interpretation of laboratory and other diagnostic parameters.
References: VA Handbook 5005/36 Part II Appendix G15 august 16, 2010.
Requirements
PLEASE NOTE: Education must be accredited by an accrediting institution recognized by the U.S. Department of Education in order for it to be credited towards qualifications (particularly positions with a positive education requirement.) Therefore, applicants must report only attendance and/or degrees from schools accredited by accrediting institutions recognized by the U.S. Department of Education. Applicants can verify accreditation at the following website: http://www.ed.gov/admins/finaid/accred/index.html All education claimed by applicants will be verified by the appointing agency accordingly. If you are using foreign education to meet qualification requirements, you must send a Certificate of Foreign Equivalency with your transcript in order to receive credit for that education.
Physical Requirements:Work of this position is primarily sedentary. Physical demands do not exceed those of a typical office setting. There may be some walking, standing, twisting, turning, sitting, pushing, bending, repetitive keyboarding or carrying of light items. A pre-placement examination will be concerned with the mental and physical ability of the applicant to satisfactorily perform the duties of the proposed assignment and will include requisite laboratory and other screening as required by Federal regulatory agencies. 
Veterans' Preference: When applying for Federal Jobs, eligible Veterans should claim preference on the Occupational Questionnaire in the section provided and provide a legible copy of your DD214(s) and/or documentation related to your active duty service which shows dates of service, character of service (honorable, general, etc.), or dates of impending separation.

Additionally, disabled veterans and others eligible for 10-point preference (such as widows or mothers of eligible Veterans) must also submit an SF-15 "Application for 10 Point Veterans Preference" with required proof as stated on the form.  For more information, please review the information for disabled Veterans in the application checklist or visit http://www.fedshirevets.gov/job/vetpref/index.aspx.

Evaluations
Your application, résumé and/or supporting documentation will be verified.  Please follow all instructions carefully.  Errors or omissions may affect consideration for employment.
HOW YOU WILL BE EVALUATED SECTION:
INCOMPLETE APPLICATIONS will receive a rating of (IFM) ineligible due to missing forms. Requests for reconsideration of ratings will not be considered for applicants who fail to submit a complete application package (including licensure if required). We cannot be held responsible for incompatible software, incomplete uploads or fax transmissions.
How To Apply Information
How To Apply
HOW TO APPLY: All applicants are encouraged to apply online.

To apply for this position, you must complete the occupational questionnaire and submit the documentation specified in the Required Documents section below.

The complete application package must be submitted by 11:59 PM (EST) on Friday, September 30, 2016 to receive consideration.

To begin, click Apply Online to create a USAJOBS account or log in to your existing account. Follow the prompts to select your USAJOBS resume and/or other supporting documents and complete the occupational questionnaire.
Click the Submit My Answers button to submit your application package.

It is your responsibility to ensure your responses and appropriate documentation is submitted prior to the closing date.  

To verify your application is complete, log into your USAJOBS account, https://my.usajobs.gov/Account/Login, select the Application Status link and then select the more information link for this position. The Details page will display the status of your application, the documentation received and processed, and any correspondence the agency has sent related to this application.  Your uploaded documents may take several hours to clear the virus scan process.

To return to an incomplete application, log into your USAJOBS account and click Update Application in the vacancy announcement.  You must re-select your resume and/or other documents from your USAJOBS account or your application will be incomplete.

Required Documents
The following documents are required to be considered for this position:
   *VA Form 10-2850c - Application for Associated Health Occupations (Available at http://www.va.gov/vaforms/medical/pdf/vha-10-2850c-fill.pdf) (required).
   *Resume (All applicants must submit an updated resume.)
   *Responses to the Occupational Questionnaire (All applicant must answer the occupational questionnaire.)
   *Form OF-306 (All applicants must submit a current, complete and signed OF-306, Declaration of Federal Employment. Your form must be signed and have a date within one year of your application.  You can upload your completed scanned 306 or fax it via the instructions for faxing documents. You can Google this form if you are in need of it or it can be found on http://www.opm.gov/forms/pdf_fill/of0306.pdf )
   *Copy of education transcripts (If you are using your education to qualify for this position you must submit a copy of your transcripts.)
   *DD-214 and any documentation on Service Connected disabilities  (Any applicant applying based on Veteran status must provide a copy of their DD-214.  In addition, if you are claiming Veterans Preference you must provide documentation of the basis for your preference.  Note: If you have more than one DD214 please submit a copy of each document. If you are claiming Veterans Preference you must submit documentation for the basis of your preference.)
   *SF-50 (If you are a prior or current Federal employee submit your most recent SF-50.)
Please use this checklist to make sure you have included other documents required for your application, such as a copy of your transcript (if using education to qualify), documentation to support Veterans Preference claims, or ICTAP/CTAP documentation (for displaced Federal employees). You will not be contacted for additional information.
Faxing Applications or Supporting Documents:
You are encouraged to apply online.  Applying online will allow you to review and track the status of your application.
NOTE:  If you applied online and your application is complete, do not fax the paper application (1203FX) as this will overwrite your prior online responses and may result in you being found ineligible.
If you completed the occupational questionnaire online and are unable to upload supporting document(s):
1.To fax your documents, you must use the following cover page http://staffing.opm.gov/pdf/usascover.pdf and provide the required information.  The Vacancy ID is 1791663
2.Fax your documents to 1-478-757-3144.
If you cannot complete the Application Package online, you may fax all of your materials.  The complete application package must be submitted by 11:59 PM (EST) on Friday, September 30, 2016Friday, September 30, 2016 to receive consideration. Keep a copy of your fax confirmation in the event verification is needed.

To complete the occupational questionnaire and submit via fax:
1.Click the following link to view and print the occupational questionnaire View Occupational Questionnaire.
2.Print the 1203FX form, follow the instructions and provide your responses to the occupational questionnaire items http://www.opm.gov/forms/pdfimage/opm1203fx.pdf. 
3.Fax the completed 1203FX form along with any supporting documents to 1-478-757-3144.  Your 1203FX will serve as a cover page for your fax transmission.


What To Expect Next
After we receive your complete application package (including any required documents), your qualifications will be reviewed to decide if you meet the basic requirements.  You will be notified when this decision is made.
Benefits And Other Information
Benefits
Working for the Department of Veterans Affairs offers a comprehensive benefits package that includes, in part, paid vacation, sick leave, holidays, life insurance, health benefits, thrift savings plan, and participation in the Federal Employees Retirement System. In addition to traditional "dollars and cents" benefits, we offer a range of benefits to help balance work and life.  For more information please visit us at http://www.va.gov/JOBS/Job_Benefits/benefits.asp.

Receiving Service Credit for Earning Annual (Vacation) Leave:  Federal Employees earn annual leave at a rate (4, 6 or 8 hours per pay period) which is based on the number of years they have served as a Federal employee.    VA may offer newly-appointed Federal employees credit for their job-related non-federal experience or active duty uniformed military service.  This credited service can be used in determining the rate at which they earn annual leave.

Other Information
***This job opportunity announcement may be used to fill additional vacancies.***
***This position is in the Excepted Service and does not confer competitive status.***
***This position is open until filled. Applications will be reviewed every 15 calendar days.***
Apply Now
return to top