Attention A T users. To access the menus on this page please perform the following steps. 1. Please switch auto forms mode to off. 2. Hit enter to expand a main menu option (Health, Benefits, etc). 3. To enter and activate the submenu links, hit the down arrow. You will now be able to tab or arrow up or down through the submenu options to access/activate the submenu links.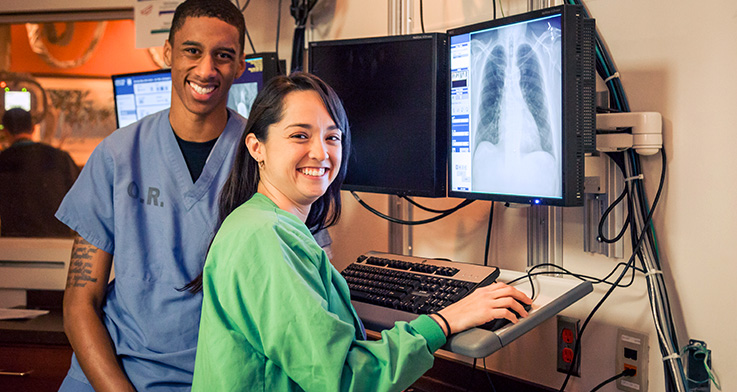 Physician, Dermatologist
Apply Now
Job ID FI-16-MDi-1520050-BU-OCA
Announcement Number:
FI-16-MDi-1520050-BU-OCA
Department:
Department Of Veterans Affairs
Agency:
Veterans Affairs, Veterans Health Administration
Position Info:
Full Time
Location(s):
El Paso, TX
Open Period:
2015-10-01 to 2016-09-30
Overview
Who May Apply
US Citizens and Status Candidates
Appointment Duration
Excepted Service Permanent
Job Status
Full Time
Agency Marketing Statement
Vacancy Identification Number (VIN): 1520050

Job Summary
OUR MISSION: To fulfill President Lincoln's promise – "To care for him who shall have borne the battle, and for his widow, and his orphan" – by serving and honoring the men and women who are America's Veterans.
The El Paso VAHCS is part of VISN 17 Network, and is a complexity Level 3 standalone ambulatory care facility with over 800 employees and growing. El Paso VA Health Care System serves Veterans in far Southwest Texas and Dona Ana County, New Mexico.  The El Paso VA Health Care System provides primary and specialized ambulatory care services at the main campus with consultants and fee-basis specialists supplementing the medical staff.  The Health Care System serves Veterans residing in 8 Counties with an enrolled Veteran Population of over 73,000.  This opportunity offers a competitive salary, excellent benefits, liberal vacation and predictable work hours with potential for an academic faculty appointment. We are an out-patient clinic with working hours from 8:00 am to 4:45 pm, Mondays through Fridays.
This is an opportunity to move to the Great Southwest, where shopping and museums are abundant and located conveniently in town.Available outdoor adventures include camping, horseback riding, biking, hiking, cross country skiing, snow tubing.
El Paso is a jewel in the desert and is the 6th largest city in the state of Texas, with a population of 700,000. Nestled between the rugged Franklin Mountains and the historic Rio Grande, this dynamic community combines the advantages of a major metropolitan center with the ambience and neighborly charm of a western town. El Paso offers a multicultural experience as it is situated on the border of two nations and two states.
El Paso provides abundant cultural and entertainment opportunities, year-round sports and outdoor recreation, the lowest crime rate of any major city in the continental US, and some of the best weather conditions on the planet. The sun shines 300 days a year! It has affordable housing, an extremely favorable low cost of living index, a medical school, several universities and a community college. We are a friendly cosmopolitan community; people from all over the world come here to live, work, gather for business and retire.
You may be eligible to apply for the Education Debt Reduction Program. Please contact Human Resources at this medical center and speak with the Education Debt Reduction Program Coordinator for additional information.
Key Requirements
Must pass pre-employment examination.
Designated and/or Random Drug Testing required.
Background and/or Security Investigation required.
Selective Service Registration is required for males born after 12/31/1959.
Must be proficient in written and spoken English.
Duties
Major Duties
The El Paso VA Healthcare System is recruiting for a full-time Dermatologist. Board eligibility/certification is preferred. The successful applicant must have excellent communication skills and ability to work with all staff.  As a Dermatology physician, you will be responsible to provide comprehensive medical and selected specialty services for outpatients. You will provide patient care to veterans in the areas of Dermatology in the form of selective primary care and consultative care. You will diagnose, treat, and manage patients according to standard, usual, and acceptable methods and techniques. You will provide services such as outpatient examinations, consultation services related to dermatology andmanagement of patients with current treatment regiments. You will be required to maintain BLS certification.You will attend Specialty Service meetings, and meetings with other medical center staff. You may be asked to serve on committees, participate in quality assurance programs, assist our facility to meet established performance measures in the area of Dermatology Medicine, and such other duties as assigned by the Chief of Staff or the Director. You will perform chart reviews and coordinate with other providersregarding patient care issues. You will be responsible to document patient care data in electronic medical records such as history and physical exams within 24 hours; encounters for outpatients; consult notes; and, enter new and renewal prescriptions. Selectee works weekdays,but not week-ends, or holidays unlesspriorities demonstrate a need. In addition to an attractive salary, we offer vacation/sick leave, health/life insurance coverage, and a retirement package including a tax-deferred savings plan. Inquiries should be directed to Marcelina Ayala, Human Resources Specialist, Recruitment and Placement via email at Marcelina.Ayala@va.gov and/or Dr. Irene Chiucchini, MD, Chief of Medical Specialties, via email Irene.Chiucchini@va.gov
Work Schedule: Monday through Friday 8:00 am to 4:45 pm (see above)
Position Title and Number: Physician Dermatologist/000000
Qualifications And Evaluation
Qualifications
Basic Requirements:  
Must be proficient in written and spoken English.

Degree of doctor of medicine or an equivalent degree resulting from a course of education in medicine or osteopathic medicine.

Current, full and unrestricted license to practice medicine or surgery in a State, Territory, or Commonwealth of the United States, or in the District of Columbia.



Preferred Experience: Board Certified or Board Eligible in Dermatology
Experience refers to paid and unpaid experience, including volunteer work done through National Service programs (e.g., Peace Corps, AmeriCorps) and other organizations (e.g., professional; philanthropic; religions; spiritual; community; student; social). Volunteer work helps build critical competencies, knowledge, and skills and can provide valuable training and experience that translates directly to paid employment.You will receive credit for all qualifying experience, including volunteer experience.
Reference: VA Regulations, specifically VA Handbook 5005, Part II, Appendix G-2 Physician Qualification Standard.This can be found in the local Human Resources Office.
Education
Note: Only education or degrees recognized by the U.S. Department of Education from accredited colleges, universities, schools, or institutions may be used to qualify for Federal employment.  You can verify your education here: http://ope.ed.gov/accreditation/.   If you are using foreign education to meet qualification requirements, you must send a Certificate of Foreign Equivalency with your transcript in order to receive credit for that education.
Requirements
Physical Requirements:Moderate Lifting (15-44 pounds); Moderate Carrying (15-44 pounds); Reaching above shoulder; Use of fingers; Both hands required; Walking (1 hour); Standing (1 hour); Both legs required; Ability for rapid mental and muscular coordination simultaneously; Near vision correctable at 13" to 16" to Jaeger 1 to 4; Far vision correctable in one eye to 20/20 and 20/40 in the other; Both eyes required; Depth perception; Hearing (Aid Permitted); Working Indoors; Primarily sedentary; Working closely with others.
Evaluations
Your application, résumé, C.V., and/or supporting documentation will be reviewed. Please follow all instructions carefully. Errors or omissions may affect consideration for employment.
In describing your experience, please be clear and specific.We may not make assumptions regarding your experience.

NOTE:  Applicant's education and experience will be reviewed by a Professional Standards Board and Compensation Panel in determining the grade and salary of the applicant selected.  The recommended salary may be at any point in the range listed for this vacancy.

How To Apply Information
How To Apply
All applicants are encouraged to apply online but may apply via Fax (instructions are below).You may also express your interest, obtain additional information about the position, or seek application assistance by emailing your C.V. to Marcelina.Ayala@va.gov
To apply for this position, you must complete the View Occupational Questionnaire and submit the documentation specified in the Required Documents section below.

The complete application package must be submitted by 11:59 PM (EST) on Friday, September 30, 2016to received consideration.

1.To begin, click Apply Online to create a USAJOBS account or log in to your existing account. Follow the prompts to select your USAJOBS resume and/or other supporting documents and complete the occupational questionnaire.
2.Click Submit My Answers to submit your application package.
NOTE:  It is your responsibility to ensure your responses and appropriate documentation is submitted prior to the closing date. 
To verify your application is complete, log into your USAJOBS account, https://my.usajobs.gov/Account/Login, select the Application Status link and then select the more information link for this position. The Details page will display the status of your application, the documentation received and processed, and any correspondence the agency has sent related to this application.  Your uploaded documents may take several hours to clear the virus scan process.

To return to an incomplete application, log into your USAJOBS account and click Update Application in the vacancy announcement.  You must re-select your resume and/or other documents from your USAJOBS account or your application will be incomplete.
Required Documents
All applicants are required to submit the following supporting document type(s):
   ·Other (VA-Form 10-2850)
   ·Resume

Applicants may also submit the following supporting document type(s),which may not be required for all applicants:
   ·Cover Letter
   ·DD-214
   ·OF-306
   ·Other Veterans Document
   ·SF-15
   ·SF-50
   ·Transcript



Please use this checklist to ensure you have included other documents required for your application, such as a copy of your transcript (if using education to qualify), documentation to support Veterans Preference claims, or ICTAP/CTAP documentation (for displaced Federal employees).  You will not be contacted for additional information.

Veterans' Preference: When applying for Federal Jobs, eligible Veterans should claim preference on the Occupational Questionnaire in the section provided and provide a legible copy of your DD214(s) and/or documentation related to your active duty service which shows dates of service, character of service (honorable, general, etc.), or dates of impending separation.  Additionally, disabled veterans and others eligible for 10-point preference (such as widows or mothers of eligible Veterans) must also submit an SF-15 "Application for 10 Point Veterans Preference" with required proof as stated on the form.  For more information, please visit http://www.fedshirevets.gov/job/vetpref/index.aspx.

Faxing Applications or Supporting Documents:  You are encouraged to apply online.  Applying online will allow you to review and track the status of your application. If you are unable to apply online or unable to upload your supporting documents to your online application, follow the directions located at the following site: Fax Options.  The Vacancy ID of the job opportunity announcement is 1520050.

NOTE:  If you applied online and your application is complete, do not fax the paper application (1203-FX) as this will overwrite your prior online responses and may result in you being found ineligible.
What To Expect Next
After we receive application packages (including all required documents) and the vacancy announcement closes, we will review applications to ensure qualification and eligibility requirements are met. During our review, if your résumé and application package do not support your questionnaire answers, we will adjust your rating accordingly. After the review is complete, a referral certificate(s) is issued and applicants will be notified of their status by email (if provided); otherwise, applicants will receive a notification letter via the U.S. Postal Service. Referred applicants will be notified as such and may be contacted directly by the hiring office for an interview. All referred applicants receive a final notification once a selection decision has been made. 
You may check the status of your application at any time by logging into your USAJOBS account and clicking on "Application Status." For a more detailed update of your status, click on "more information." Information regarding applicant notification points can be found in the USAJobs Resource Center.
Benefits And Other Information
Benefits
VA offers a comprehensive benefits package. This link provides an overview of the benefits associated with a VA practice:VHA physician brochure.

Annual leave shall accrue for full-time physicians at the rate of 26 days per leave year (1 day per pay period).

Other Information
It is the policy of the VA to not deny employment to those that have faced financial hardships or periods of unemployment.
This job opportunity announcement may be used to fill additional vacancies.
VA encourages persons with disabilities to apply.The health related positions in VA are covered by Title 38, and are not covered by the Schedule A excepted appointment authority.
Apply Now
return to top